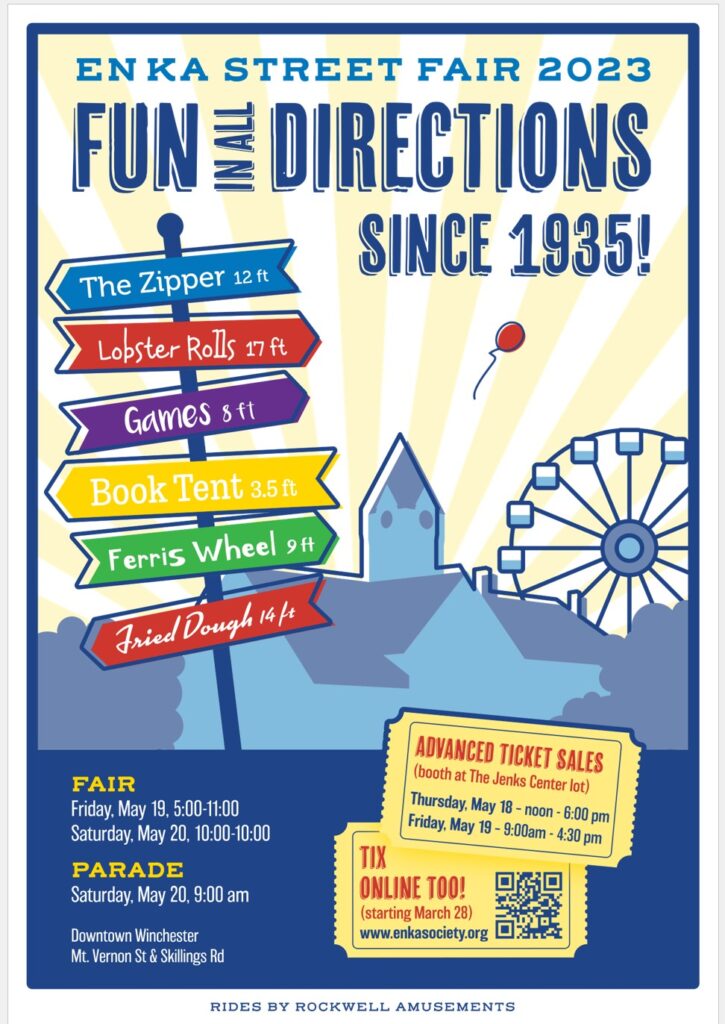 WHEN ?
2023 EN KA FAIR DATES
Friday, May 19 & Saturday, May 20th
Hours:
Friday: Fairgrounds open: 5 pm to 11 pm
Saturday: PARADE 9 am*
Fairgrounds open: 10 am to 10 pm
HOW DO YOU … ?
get Fair tickets NOW?   click here
get a 2023 Fair t-shirt?   click here
buy a raffle ticket for a Fair quilt?  click here
get tickets closer to the date of the Fair?
Online tickets will be available until the Wednesday before the Fair starts
Starting on Thursday, May18 from noon to 6 PM and on Friday, May 19 from 9 AM to 4:30 PM, you can purchase tickets on the fairgrounds in Town Hall parking lot
Tickets will be sold at various ticket booths on the fairgrounds throughout the Fair.